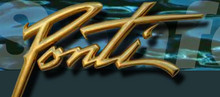 Hours:
Mon-Sun:
4:00 pm - 9:00 pm
/
About Ponti Seafood Grill
Seafood, Pan-Asian, Northwest.
Ponti Seafood Grill has been a Seattle favorite since opening back in 1990. This waterfront restaurant combines the freshest Northwest ingredients with European elegance and Mediterranean flair. For something out of the ordinary, try the salt roasted sturgeon served with sweet potato gnocchi or the Theo chocolate salad. Ponti also features a large happy hour menu with a $5 menu and discounted drinks. And the happy hour menu isn't full of second-rate cuisine. For $5 you can choose from several items including bronzed salmon and pepper jack cheese quesadillas and spiced pan-fried oysters. For any time of the year, Ponti Seafood Grill is an excellent choice for a drink and a delicious meal.
Since 1990 Ponti has delighted the palates of our guests with a menu that offers an array of eclectic flavors ranging from pan-Asian, Mediterranean, classic European and Pacific Northwest fusion, under the creative guidance of proprietors, Richard and Sharon Malia. Our dedication to providing fine service and exquisite cuisine ensures that your visit will be well remembered.


"A spectacular fusion of Northwest Bounty, European techniques, Mediterranean sensibility, and Pacific Rim Pizzazz!"
Food and Wine Companion