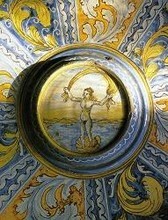 Hours:
Mon-Sun:
9:00 am - 5:00 pm
/
About GORGEOUS HOMES, INC
GORGEOUS HOMES, INC is a Painter business in Medina
Gorgeous Homes, Inc is a High End Interior Design and Decorative Painting Company. We have  been in business for over 10 years, We also do Imported Venetian Plasters, Italian Textures, Faux Finishes, Metal leaf, breathtaking murals and more. Have excellent references, beautiful portfolio. Licensed,bonded and insured. Free Consultations.