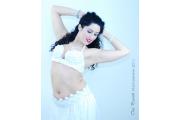 Edit
Bella Jovan Belly Dance
Hours:
Mon-Thu, Sun:
9:00 am - 11:00 pm
/
Fri, Sat:
9:00 am - 1:00 am
/
About Bella Jovan Belly Dance
Bella Jovan is a professional international award winning dance artist and choreographer!!
Bella Jovan is an international dance artist. She's traveled all over the world to dance in exotic places like Egypt, Turkey, China, France, Puerto Rico, Mexico, Hawaii! Bella Jovan has won competitions and has the best costume designer costumes from Bella in Turkey! Bella also has studied with the best belly dancers in the world! Bella Jovan teaches locally and her classes are in high demand! Bella looks forward to another exciting year of dance, travel, and teaching!
Bella Jovan Belly Dance Videos
Explore Nearby
1

1200 W Nickerson Street
1

8917 Roosevelt Way NE

2

7845 Lake City Way NE

3

7545 Lake City Way NE