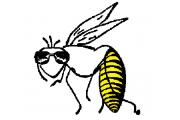 Edit
B Pacific Hardwood Floors
9008 Corliss Avenue North
, Seattle
, WA
98103
|
Directions
Hours:
Mon-Sun:
8:00 am - 8:00 pm
/
About B Pacific Hardwood Floors
Hardwood Floor Installations & refinishing. Waterbase and Swedish finish in addition to environmentally friendly waxes and oils.
The majority of our business comes from referrals...Thank you! Our goal is to have you as a repeat customer along with your family, friends, co-workers & neighbors.
Phil, being the owner and operator,is able to provide you with the personalized service from the beginning to the end of the job. He has been repairing, installing & refinishing for 20+ years. Being a woodworker by heart, he truly enjoys bringing out the natural beauty of each hardwood floor.